T

ransform Your Business

Communication with VoIP and Save
Time for a new phone system?
Request a quote and receive FREE
Buyers Guide

Free Setup

1 Free Month of Service
If This Sounds Like You, You Should Consider VoIP
Phone System is Old and Costly


Costly phone lines, long distance, repairs, maintenance, plus we have to wait days for support or to add a new phone.
Remote Working Limitations


I need more flexibility to be able to work remotely, as if we're in the office.
Missing Calls




Phones are chained to a desk and we miss calls when we step away. We need find me follow me features.





Security




We need a secure system that's monitored for vulnerabilities and that we don't have to worry about incidents.
Join the Communications Revolution!
Looking for a cost-effective way to improve your business communications? Consider a Hosted Phone System or Cloud PBX.
With a Cloud Phone System, you can enjoy Business VoIP Solutions that offer features like Unified Communications and Find Me, Follow Me that is highly secure and reliable.
Unified Communications allows you to access all of your voicemails from your email or messaging app, making it easy to forward messages to clients or vendors. Meanwhile, Find Me, Follow Me ensures that your calls can ring at your office desk, cell phone, home office, or remote location, increasing your availability.
With laptop, smartphone, and tablet apps, you can place and receive calls from anywhere in the world. Upgrade your communications today with a Cloud Phone System or Hosted Phone System.
Never miss an important call again


Include others in your Find Me, Follow Me ring group


Make & receive calls over WI-FI


Access, retrieve and then forward Voicemails via Email


Ensure business continuity in case of disaster with a Cloud-based VoIP solution



Take calls virtually anywhere by Smartphone, Laptop, or Traditional Desk Phone
The immediate feedback we received from customers is that we sound more professional, it is easier and quicker to connect with the right person for assistance… Our phone system was great investment and carries my highest recommendation...
Thank you for the exceptional service, integrity and advice.
Achieve Maximum Communications
Accessibility with our VoIP Solutions
Investing in a reliable Business VoIP Phone Service or Hosted Phone System can be a real game changer for your company's internal and external communication. By adopting a future-proof Unified Communications solution like Cloud phone system or Cloud PBX, you can boost your top-line revenue by improving your sales team's accessibility to prospects and clients, while also enhancing bottom-line profitability through better internal company communication and collaboration.
As telecommunication professionals predict the eventual demise of traditional landline phone systems, businesses are increasingly turning to Business VoIP Solutions to enjoy the benefits of lower costs, added features, and increased efficiency.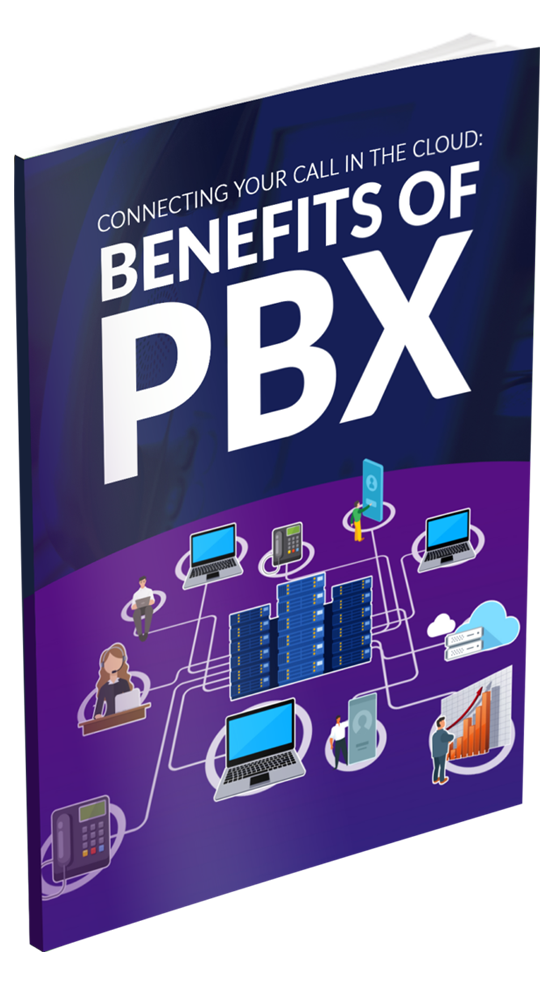 Request a Quote
Receive a Free Buyers Guide, free setup
and 1 month free service
The average cost savings for companies switching to VoIP.
VoIP, or Voice over Internet Protocol, is a way of converting analog audio signals (like what you hear when you talk on the phone) into digital data that can be transmitted and received over the Internet, allowing this data to be used in the same way most electronic data can today; in applications and systems, and enabling new features never before possible.
How is this useful to business? VoIP can transform an Internet connection anywhere on the planet into a way to place free phone calls. Whether you're using a network-connected VoIP telephone handset or your WI-FI or Cellular-connected Smartphone, Tablet or Laptop, the practical benefits include the ability to use VoIP software and apps that to make Internet phone calls, bypassing the phone company (and its charges) entirely while dramatically improving communications accessibility.
Simply put, VoIP is basically a "better mousetrap", enabling amazing new availability, collaboration and accessibility features along with real cost savings.
Our Business VoIP Phone Service solution begins with preparing and provisioning your company account and services for each staff member. We then configure your online VoIP portal for each user, enabling specific features as per your requirements.
After testing and approval, we engage with your current telecom provider to transfer your existing telephone numbers to your new Cloud PBX service, managing the transfer to ensure minimal disruption to your business operations.


NO DOWN TIME
This implementation timeline typically takes no more than a few days to a week, and the final phase of the migration is scheduled so as not to interfere with normal business operations. Ask us how we achieve no downtime.
Provision your environment, configure your VoIP solutions and online platform

Depending upon the size of your organization, this could vary from several days to a week.
Test all systems and features
This process begins after provisioning and allows you to evaluate and report on anything that isn't working as expected, and us to remediate it. This could vary from several days to a week.
Services cutover and go-Live
This phase is scheduled once the system has been fully tested and we receive your authorization to migrate your phone numbers from your existing provider to your new VoIP service.
START SAVING NOW
Complete the form above to receive all you free stuff including: buyers guide, free setup and 1 month free service.